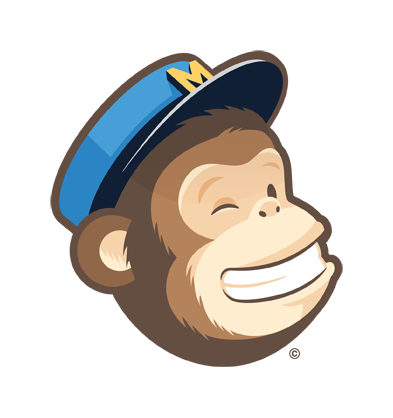 Why Mailchimp is Awesome
MailChimp is my email list manager of choice because of its ease of use and awesome features. Oh, and did I mention that the forever free plan allows you 2,000 subscribers and up to 12,000 emails a month without charging you a cent? You do have to include an affiliate link at the bottom of your emails but any rewards you earn from accounts created through your link can be redeemed in the event you eventually go to a paid plan.
Mailchimp Integrations
Mailchimp plays well with other sites, and a number of functionalities are available in your account settings. It's well worth the time to check these out. One of the Mailchimp integrations I especially admire allows you to create a Mailchimp subscribe tab in your Facebook page. This won't work for a profile, only for a Facebook business page.
How to Add a Mailchimp Subscribe Tab to Your Facebook Page
Be sure you're logged in both to Mailchimp and Facebook.
Access your account settings from your Mailchimp dashboard by clicking the arrow beside your profile pic.
Select Extras from the account settings menu.
Scroll down and click the Facebook icon, then fill out and save the information requested.
You should now have a subscribe tab that opens directly to your email list subscribe form at Mailchimp. It's that easy. 
You can see what my subscribe tab looks like at the Facebook page for Live Write Breathe. Normally I try to create branded images for my tabs, but in this case I decided to keep the default picture as it is more easily recognizable to most people. While you're on the page, please consider giving it a 'like.' If you do this from your own business page rather than your profile, I can reciprocate.
Thanks for reading, and I hope you enjoy this tip. Just so you know, I've sprinkled a few Monkey Rewards links in this post. If you don't have an account and decide to sign up for MailChimp, if you use my affiliate link it will benefit me at no cost to you.
It just so happens that I'm about to teach a course on building an email list with Mailchimp. What other integrations or features would you like me to post about?
DawnSinger, Tales of Faeraven #1 by Janalyn Voigt
A headstrong young princess and the guardian sworn to protect her fly on winged horses to the Gate of Life above the Well of Light in a desperate bid to release the DawnKing, and the salvation he offers, into a divided land. Will they each learn in time that sometimes victory comes only through surrender?
Purchase DawnSinger today!
©2013 by Janalyn Voigt
Subscribe to the Creative Worlds of Janalyn Voigt and receive a free copy of How to Edit: Checklists and Guidance for Fiction Writers