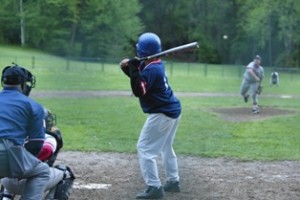 As a culture, we're beyond busy. We career through space and time, barely tapping the bases in the hope we'll slide into home before the game's over. But even if we reach home, we lose — if we're in the wrong game.
Despite the necessities of duty, despite the needs of survival, we choose our lives. Have you chosen well? Does your life honor God, others, and yourself? If not, what needs to change? Have you ever thought about other options for your life than the one you're living?
Each of us has unique gifts and abilities — something to contribute and something to gain. The late Catherine Marshall noted that just as acorns are allowed to grow into oak trees, so could she fulfill her calling and become the author she was meant to be.
What seed lies deep within you, waiting to spring forth?
Unlike baseball, we don't get three strikes in real life. One chance. That's all any of us have.
Do you need to change your game?