Participating in a book bundle  can be fun and profitable or an experience never to repeat. It's flattering to receive an invitation to join with other authors to create a book bundle, but think through any involvement in a book bundle and by all means do your research before you commit. While being in one can increase your exposure and promote your shared book in the rankings, they have their drawbacks. Publishing in a book bundle with other authors can turn out well, except when it doesn't.
My disclaimer: this post is for informational purposes only and not meant to be specific advice. For that, you should seek a lawyer.
I recently published a Christmas romance novella as part of a seven-author book bundle entitled Mistletoe Kisses and Christmas Wishes (affiliate)  and it is turning out well. Before we launched on Wednesday, we'd already shot into several of the top 100 lists at Amazon, thanks to well-chosen keywords. We spiked even higher at our launch the next day and as I write this, are still midway up in the lists. Rankings and sales aside, I consider this book bundle a success in other ways.
It surprised me with how much I enjoyed working with other authors, since I'm something of a loner. Even introverts like me yearn for community, and pulling together with other authors equally dedicated to their writing fulfills this deep-seated need. This very dynamic can lure you into the wrong book bundle, though, if you aren't careful.
To avoid potential problems, it's important to know and trust the people you do business with and to have your agreement put into writing. Because I have known most of the other writers in my book bundle in-person for years, I had a fair idea that we would get along well in a book bundle. Even if we disagreed, which we did once or twice, we resolved matters with mutual respect. That isn't always the case, however.
There are pros and cons, then, to publishing in a book bundle with other authors.
Publishing in a Book Bundle with Other Authors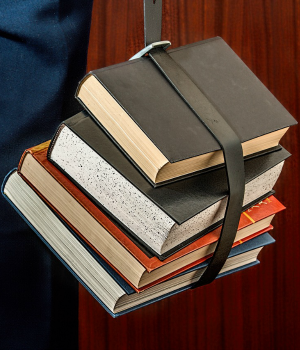 Benefits of Publishing in a Book Bundle
Increased exposure: Each of the authors in your book bundle will have a sphere of influence, and combining forces gives your book the sum total of this reach. In some cases, book bundles have gained USA Today and NY Times best-seller list status for their authors.
Contacts: Working shoulder-to-shoulder on a joint project can create solid relationships and opens opportunities for future cross-promotion.
Different Perspectives: Brainstorming with other authors on a book project provides viewpoints you would never have considered on your own. This has a broadening effect on your own mindset while it provides you the opportunity of learning from other's experiences.
Varied Talents: No doubt you are good at some things but not at others. Often you'll find another author in your book bundle group who can do something you couldn't.
Shared Work: Taken with the varied talents benefit described above, sharing tasks for a book bundle lightens everyone's load. What's not to love about that?
Pooled Resources: You can wind up with, for example, a $300 budget for advertising with each of six authors pitching in just $50. Since advertising sites charge per book rather than per author, this can take you farther than you could have gone for $50 on your own.
Accountability: There's nothing like having a group of writers waiting for you to finish designing promotional memes to urge you on to finish the task when you would have preferred to procrastinate.
Drawbacks of Publishing in a Book Bundle
You have to give and take: If you're an indie author, you get to make all the decisions for your books. That's not true in a book bundle. You should have some vote or at least feel you've been heard, but you may wind up having to accept a cover you're not fond of, for instance, or go along with a promotional tactic you wouldn't do on your own. Negotiating for what you want without heat and giving in gracefully when you are in the minority is an art not everyone possesses. Be honest about your ability to give and take before going into a book bundle with a lot on the line.
Disagreements might lead to arguments: When working closely with others, personality conflicts can develop and cause friction in the group. There's nothing more guaranteed to deflate a group. You can't entirely safeguard against what other people do, but you can choose to conduct yourself with dignity and treat others with consideration.
Someone could shirk: Equally dividing all the tasks required to publish and market a book bundle isn't possible, simply due to their nature. It could become tempting to resent someone else who doesn't seem to be pulling their weight. Such things sometimes happen, but not always. We can't tell how much time someone else spends on sending emails to potential readers, for instance. Agreeing to duties ahead of time helps, as does giving others the benefit of the doubt. If this sort of thing bothers you, though, it's probably best to steer clear of publishing in book bundles.
You have to share the profits: This is a big drawback if your goal is to make money, and less of a problem if you're in it to gain readers. Know in advance what you want to achieve from your involvement, and if it's to make a lot of money, that might not happen.
Earnings might be under-reported and under-paid: Only one author receives sales information and payment from Amazon, usually the person who organized the book bundle. That person has the burden of keeping track of earnings, reporting on sales to the other authors in the book bundle, and making payments. As might be obvious, trust is important when it comes to book bundles.
Final Thoughts from Janalyn
Whether or not to publish your novel as part of a book bundle is a decision to make after carefully weighing the pros and cons. If you do enter into one, know your goal for doing so, and have a good lawyer review any contract you sign.
If you have been in a book bundle, please describe your experience in the comments.
Are you considering publishing in a book bundle? If so, what do you hope to accomplish?