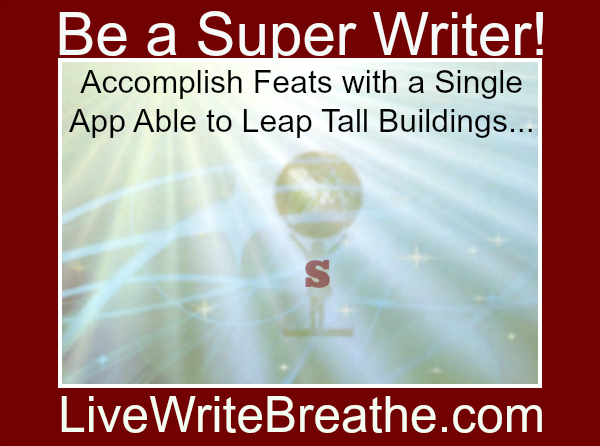 The ability to be everywhere at once seems a job requirement for a writer. In real life we comprehend the impossibility of this, but the virtual world is not so understanding.
What to do? How can you network, update, tweet, post, and curate on an ever-increasing number of social sites?
Buffer has you covered.  This application installs in your browser. From any website page, you can click the buffer icon in your browser's toolbar to access a drop-down box like the one in this image. From here you can select/deselect your social site accounts, attach an image or document, and either share now or add to a buffer that will spread out your updates over times you predetermine. The wording auto-fills but is changeable.  This means you can add pre-scheduled, curated updates for your followers at several social sites with just a few clicks. You can also remove the link and page preview to send or schedule comments without links.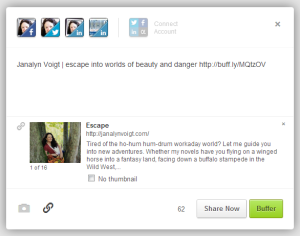 There's a WordPress to Buffer plugin that lets you promote your blog right from your site as posts publish.  A wide variety of Buffer applications, extensions, and extras exist to make your online life easier. Be sure and check these out.
The best part of using Buffer, in my opinion, is that you receive easy-to-understand analytics on your links, segmented by social site. Being able to monitor clicks, shares, and reach helps you gauge the effectiveness of your efforts, helping you determine if your approach is successful or needs revision. I highly recommend regularly checking your Buffer stats.
Buffer provides a limited-use free plan and a paid unlimited plan for about $10 a month.