Less than five seconds—that's how much time it takes visitors to decide whether to stay at your website. Once they leave, which happens for a number of reasons, they often won't return. With this in mind, engaging visitors from the start is the most important thing you can do at your website. Today in the "Create an Amazing Website" blog series we'll focus on your home page, which is where most of your visitors will land.
Make an Engaging Author Website Home Page
Think about the last time you visited a website. You probably asked yourself some questions. Visitors to your website want to know the same things.
What is this website about?
If it's not immediately clear that you are an author with books to sell or at least a blog to offer, most people won't hang around to find out. Let people know at a glance what you as an author are all about. This is why author branding  is so important. In Create a Branded Author Website, I've given the reasons to use branding at your website and explained how to identify your author brand. Your brand is never more needed than on your home page. It should be the first thing a visitor notices. As with writing, show rather than tell who you are as a writer. At the Janalyn Voigt author website, I illustrate that I am an author who travels using a single quote. My site is mobile-friendly, but view the home page from a computer for the best experience.  I've found an interesting way to in seconds deliver my brand message, surprise visitors, and set my website's tone. This isn't the first home page I've created, just so you know. Some of my early attempts fell flat, but I kept trying until I hit on the right thing for me. There's no reason you can't do the same.
Search out the websites of authors you admire and whose success you would like to emulate. What impressions do you gain about their author brands? Without copying, brainstorm ways you might communicate your own author brand and the tone of your website on your home page.
Do I like (or can I tolerate) the design?
There's nothing worse than trying to read something at a website with an ad flashing in your peripheral vision, right? Other design flaws that might put visitors off are unreadable font, confusing imagery, colors that clash, and obviously outdated or amateur design. In their enthusiasm, most people overdo website design. Remember that less is often more.
 What can I do at this website?
Visitors to your home page might watch a video, respond to an invitation to learn more about your books, choose from blog posts, and/or accept an email sign-up incentive. Make sure there is a clear path to follow. Keep the navigation menu simple. If it's confusing, visitors will give up.  Provide links to your main pages, then provide further direction from there. Be like wise bed-and-breakfast owners, who, before they rent any rooms out, stay in each one to find out what's missing. Follow your website's navigation and ask yourself what you can add to make it more convenient for your visitors to move around.
Does this site deliver what I'm looking for?
You have no control over part of this equation. Sometimes people click away from your website because it doesn't meet their needs. That's fine. You can't be everything to all people. Instead, concentrate on being all you can be to your audience.  Communicate a clear brand and deliver accordingly.
Final Thoughts from Janalyn
A home page should offer something of value to visitors. Ask yourself what you would want to receive from your website, if you were a member of your audience. Now deliver it.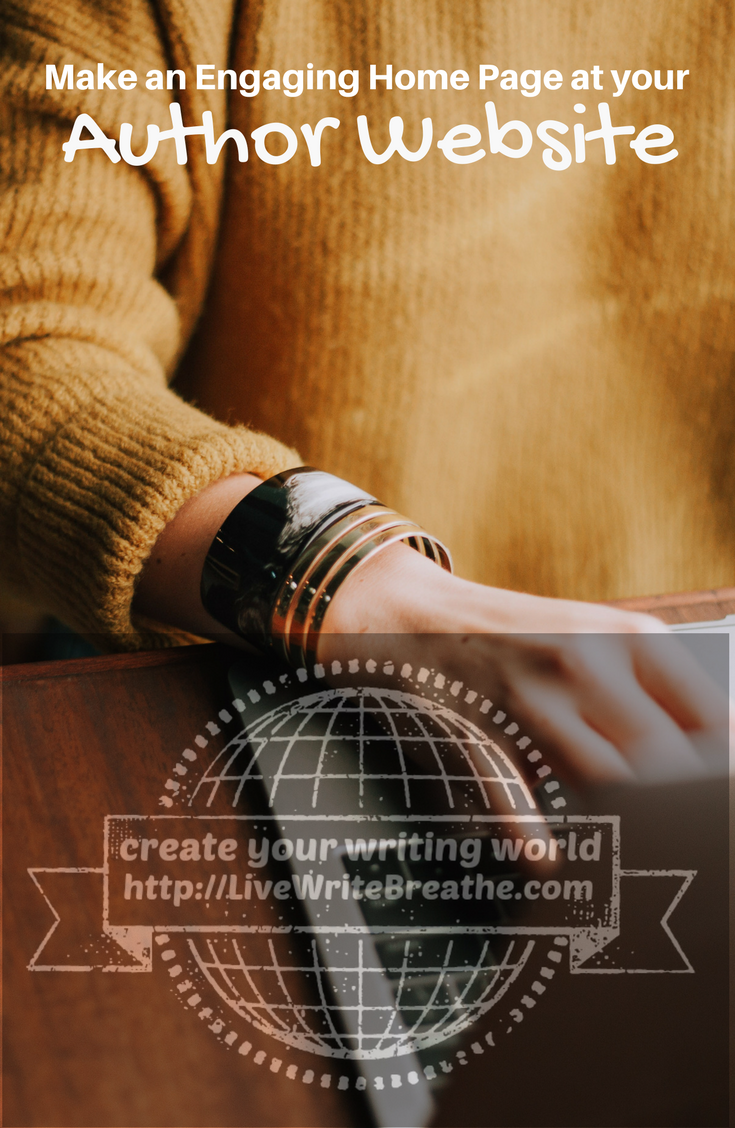 Photo by Christin Hume on Unsplash