Janalyn Voigt on how to market a book
I'll share with you something I've learned the hard way. After trying this, that, and the other thing while spending too much money in the name of promotion, I've discovered the best way to reach my readers. This advice may come across as too simplistic, but I assure you in actual practice, it is not.
I'll go into detail but here's the basic concept:

Let potential readers know you sincerely care about them as individuals. This will usually cause them to like you, something that is important because people buy from those they know, like, and trust.

It's hard to care about an audience that is a mystery to you, so the first and most difficult step is to identify it. This is common advice writers hear, but just how do you put a face to these people? 

Find your audience by looking into your own soul. What stirs you to passion? Do you feel compelled to help a hurting person, breathe life into a past word, inspire positive change the hopeless, or simply entertain? Whatever makes you want to climb onto a soapbox and preach is a passion.The thing you would preach is your message. If you've written from the heart, your books will already promote one or more of your passions and align to your message.

Now ask yourself which people would most benefit from your passionate message. They will probably fall into groups. Write them down so you can refer back to them without having to repeat the exercise. Which is the core group of people interested in what you have to offer? Begin with them and branch into your additional audiences later.

Where are the places, both online and off, where your core audience hangs out? That's where to focus your efforts. Unfortunately, there's no cookie cutter approach to this. What works for another author may not work for you because both audiences and writers vary. 

However, here are some places to look for your readers.


Finding Readers Online
Social Sites: Check the demographics of a social site to make sure your core audience uses it before investing your time there. This will save you a lot of time and frustration.

Book Sites: Websites like Amazon and Goodreads are places readers congregate. Study how to use them. Goodreads for Authors: How to Promote Your Books with Goodreads by Michelle Campbell-Scott is one of the books for writers that I recommend.

Forums: You can usually find forums pertaining to your topic through a Googlesearch. Check for recent updates to determine the level of interaction. Be aware that most forums do not allow self-promotion. Entering into conversations helps you befriend people. Some may become curious and want to know more about you because of your helpful responses, so make sure you've filled out your profile completely and included your website link. 

Groups: Facebook, Google+, and other social sites support interest groups. Search them by topic to find your readers. Like forums, groups usually don't allow self-promotion. 


Finding Readers Offline
Organizations: Does a topic covered in your nonfiction book or drawn from your novel have any organizations formed around it? If so, you are likely to find readers within its membership. You may want to become a member yourself so you can meet potential readers in person (and because you are passionate about the topic), or perhaps there's a need for passionate speakers.

Libraries: Offer your services as a speaker at your public library, and there's a good change that the people who show up are your readers. Often you will speak for libraries for free, but you may be able to offer your books for sale. At the least, you should be able to come away with additional names for your email list so you can build an online relationship with potential readers. 

Schools: Depending on your core audience, you may be able to speak on topics in your book at schools and offer sales of your book. 

Bookstores: Try to build relationships with bookstore owners and buyers before you need them. Meeting them in person is the way to go. Once you become a face and not just a name, you'll have an easier time when you request the bookstore to shelf your book.  

Interest Groups: Whatever the topic of interest, there is likely to be groups devoted to it. Finding them and figuring out ways to reach them is usually worthwhile. 

How This Plays Out

Some of these options for promoting your book will appeal to you and others won't. There's no reason you need to do them all. Start with one or two that appeal to you most and work out from there. 

People buy from those they know, like, and trust. With this in mind, your mission in promoting your book becomes letting readers know you care about them. This is not all that difficult to do when it is the truth. To make it so, put a face to your audience, interact with them, and don't be surprised if they grab you by the heart.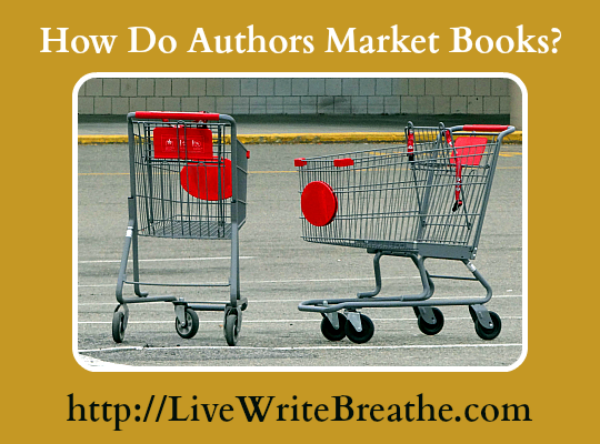 Note: this question originally appeared on Quora.
Have something to say? The comment link is at the top of the post below the title.
©2014 by Janalyn Voigt
Claim your free copy of How to Edit: Checklists and Guidance for Fiction Writers