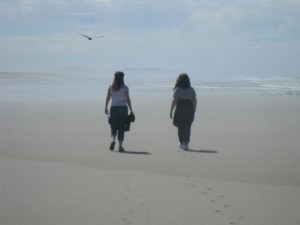 We don't often talk about it, but becoming a published novelist requires a writer to give up some things. You know, little things like privacy, security, and spare time. And even then, the demands can be great. Deadlines tick by without mercy. Emails multiply like rabbits. Eventually, you can't even remember the concept of spare time. If this sounds like you, taking a break from routine may seem like the last thing you need.  But no one can run full throttle for days, weeks, months and even years on end without it taking a toll.
If you've ever struggled with a problem late into the night, only to give up and then discover a simple solution first thing the next morning, you already know that a break is exactly what you need. You can't give of ourself endlessly, and then wonder why your well of creativity ran dry. If you're burned out it's time to stop, look and listen.
You won't last if things don't change.
In our manuscripts we concern ourselves with pacing, rolling out the action in manageable segments that won't overwhelm the reader. It's important to apply the same principles to our careers. It's not easy, but it can be done. For real change we have to embrace what we aren't as much as what we are, what we can't do as well as what we can, and then free our hands in order to grasp opportunity. If your peace of mind has vanished beneath an inbox loaded with stressors, if you needed a vacation a year ago, if real life is always getting in the way of your art, I have a suggestion to make.
Go on a writing retreat, either alone or with friends.
A writing retreat can take the edge off a deadline, ease the stress of edits, provide perspective on a busy schedule or hurts you've suffered, help you define goals, inspire you and reconnect your creativity. In addition to all of these benefits, with hours of uninterrupted time, you can max-out word count goals. One member of my retreat group of writer friends wrote 24,000 words of her work-in-progress at last year's retreat, and I completed a round of edits for my own novel in a supportive environment. A writing retreat taken in a location you intend to write about can provide an invaluable boost to your research.
There are many retreat options to consider. You can apply for a residency or just rent a space somewhere. You can go alone, take along a friend, or organize a group of fellow writers to share costs.
Residency programs usually require an application and approval process and may or may not offer stipends or discounts. One of the best sites for researching residencies is Res Artis. Or you can do a simple Internet search for residencies at the location you plan to visit.
Another option is to take along another writer and share costs. This can be a great way to deepen a friendship while you both make progress on your writing.
It's not that difficult to find writers willing to chip in for the chance to go on a retreat. Provided you find others who are compatible, retreating as part of a group alleviates potential loneliness but can also allow for privacy if you have a separate work space. Benefits include the opportunity to "talk shop" and consult with other writers when you get stuck. If you choose to go on a retreat with a group, you'll want to hand pick those you invite to make sure every member is as serious about working as you are yourself. That's what I did, and it's worked out well.
Nowadays, being a writer is an open invitation to time stress. One of the greatest investments you can make in your career is to regularly provide yourself with a chance for renewal. Even in the midst of a busy schedule, it's vital to take time to breathe.
---