Internet Security How to Protect Yourself Online, Part 1
Once upon a time the Internet was a relatively safe place to connect with others, surf for information, and conduct business. Unfortunately, those fairy tale days are long gone. Today, cyber criminals stalk the unwary, surfing is a good way to wind up with a computer virus, and doing business online can make you a target for hackers.
Writers are not immune, as I discovered when my smart phone, computer, and email were all hacked. I wound up having to hire a security firm to protect my websites. But I came out lightly compared to others. One of my author friends lost her entire website to hackers. Twice.
With website hosts currently warning their clients to prepare against an uptick in hacking, it's a good time to make sure you know how to protect yourself online.  Paying attention to this after you are hacked is like shutting the barn door after the cow gets out. You might not lose any more livestock, but it's going to cost you time and frustration to bring your cow home again. It's also likely to cost you money.
Between the cost of hiring an Internet security firm for my websites and a technician to restore my computer, I've doled out a pretty penny, and my friend tells me she owes hundreds to her website company but they haven't had time to bill her. It seems they are overworked due to the increase in hacking.
I hope to help you protect yourself online, although the reality is that the only way to completely avoid the risk of being hacked is to stay off the Internet altogether. For most writers, that's simply not possible.
The next best option is to learn what it takes to ramp up your internet security.  I'll share the things I've learned from  my experience and point you toward further research. For the record, I am not an Internet security expert, and if you need to consult one to protect yourself online, please do so.  As always, you should use your best judgment with regard to your particular situation.
How to Protect Yourself Online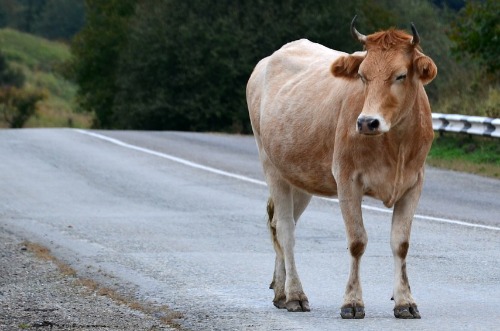 Password Security
Use strong passwords that are not based on a word, are at least 18 characters long, and that contain numbers, symbols, and letters. Each password should be unique (as in not used elsewhere).  Create them automatically with Norton's Password Generator.
Manage your passwords. Storing passwords in your browser leaves you vulnerable if your computer is hacked.  There are better solutions. Which Password Manager is the Most Secure by Lifehacker explores some available options. I use a binder with alphabetical tabs to keep track of my passwords.
Don't copy passwords using the Control/C command. This will disable clipboard hacking,  gaining access to sensitive information from your browser.
Change your passwords on a regular schedule or any time you suspect a hacking attempt.
Computer Security
Scan regularly with anti-malware software. I personally like Malwarebytes Anti-Malware.
Scan regularly with anti-virus software. Ad-Aware is one that has a great reputation.
An Internet security suite that provides features like online surfing protection and a firewall is pretty much a necessity these days. McAfee, Symantec, and Kaspersky are the top three companies offering these. Trend Micro has some nice options at affordable prices.
Uninstall programs you aren't using. Every software you run on your computer comes with the risk of being hacked. It therefore makes sense to remove programs you aren't using.
Keep the software on your computer updated. Outdated versions of software often contain vulnerabilities that make it easier for your computer to be hacked.
Browser Security
 Email Security
Use an Internet suite that offers email protection. Trend Micro Premium and Trend Micro Maximum Security block phishing emails. McAfee Live Safe and McAfee All Access block spam and dangerous emails.
Use an encrypted email service, like the one offered by Barracuda.
Remove email 

synchronization

to your email from any applications you no longer use. Each presents a security risk.
Consider logging into email through a secure browser or VPN rather than

synchronizing

email to your smart phone. That way, someone who hacks into your phone will not have instant access to your email account as well.
Review your email security settings and, unless you are using them, disable POP3 and IMAP forwarding of your email. Also periodically check enabled labs (in gmail) and filters to make sure no one is forwarding your email.
Review your account activity, if your email provider allows you to access this. In gmail, click the "Details" link at the bottom right of any open email. If you see an IP address you don't recognize, check out whether it's been blacklisted and by who at http://multirbl.valli.org. You can also look up the Whois information.
Read Part Two: Protecting Your Website.

I hope this article sparks you to review your online security. If you are savvy about this topic or just want to share your own experience, you are welcome to leave a comment.