How to Write a Novel to the End
In a moment of clarity at the tender age of twelve, I knew I wanted to write novels. Thus began an epic adventure spanning many years measured in discarded manuscripts, writer's angst, numerous rejections, and a few checks. Just thinking about it makes me tired.
Back then,  I could have used a friend who understood the path I was treading and could help me sift through the confusing maze of information on how to write a book. Since I didn't know what I didn't know, I found it hard to plan. I needed someone both to ask and answer the questions relevent to a new novelist.
I hope to be that friend for you.
Maybe you're a little further along in your writing career but organizing to write a book seems like an intimidatingly big project. You're good at writing but analyzing and organizing is not your forte. What you need is someone with a logical mind to teach you how to write a novel in manageable steps.
I'm happy to be of assistance.
Having been all the way through the process of writing a novel a time or two now, I've learned a lot about what it takes to complete a book. I'm traditionally published, something fewer authors can say these days. I can give you insights from my tradtional publishing career and tips from the edits I received from my publisher.
This year I'll launch my hybrid writing career with an epic fantasy novella entitled Elf Seeyer, to which I'll give Creative Worlds of Janalyn Voigt  subscribers free access.
I love helping other writers and have a natural teaching gift. This is why I speak for writing groups and blog at Live Write Breathe, my website for writers.
Why You Should Write Your Book
Certain statistics are being banded about online, but I've been unable to trace their origin.
Of every hundred people who start a novel, only three finish.
97% of writers don't finish writing their books.
A well-known literary agent quoted the second statistic, but  I wonder at their accuracy. Unless I'm missing something, such numbers seem impossible to calculate. To start with, you'd have to know how many people were working on books at a given time, but then the writers involved would need clarity on whether they were kidding themselves about finishing said books.
Exact numbers aside, the disparaty between the number of people who start books versus those who actually complete them must be large. Agents and editors know that they will only receive a small number of the proposals they request at a conference. There are all sorts of reasons for this, I'm sure, but probably one of the largest is that the novel in question isn't yet finished.
This is good news for you. Complete a publishable novel and the odds will not be as stacked against you as it may have seemed.
Of course, odds have little to do with why most writers write. Fulfilling your higher calling to write is one of the best reasons to finish your novel.
It helps to be clear on why you're writing. Maybe you keep returning to themes of forgiveness or stories that decry prejudice. You might write for abused women or fatherless children. Or maybe you love providing a few hours of joy for those who need more laughter in their lives.
Do you write for yourself? You should, at least partially. But, most writers are storytellers who need an audience. Knowing who your particular audience is will take you further.
Connecting with both your audience and your motivations for writing help you define your writing career and the projects you undertake within it.
What We'll Cover in How to Write a Novel
Order your life to make room for writing a novel. Within the bounds of wholesome priorities, you may need to rearrange your responsibilities. If you're overcommitted,  whittle your load to a size that fits your lifestyle.
Organize for book writing.  How to carve out and equip a writing workspace, how to establish and maintain a writing schedule, how to guard against and deal with disruptions, and ways to overcome self-sabotage.
Organize your book project. How to conduct early research, write a pitch sentence, plot summary, synopsis, and a scene-by-scene outline. We'll also look at putting together character notes, other author notes, and a continuity guide. We'll go over doing the main research for you novel.
Edit your novel. (Note: How to Edit, Checklists and Advice for Fiction Writers is available to subscribers as a PDF download.
To help you research, write, and edit your novel, we'll go over some writing resources.
I'll put together some checklists that will help you follow through and finish your novel.
Are you ready to join in?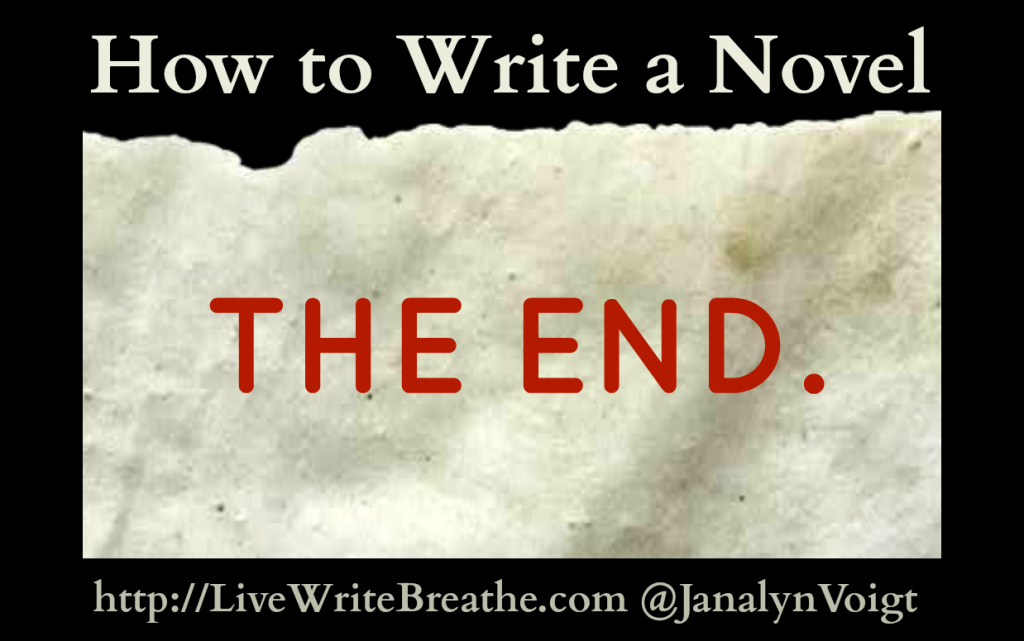 Have something to say? The comment link is at the top of the post below the title.
©2014 by Janalyn Voigt
Claim your free copy of How to Edit: Checklists and Guidance for Fiction Writers