I've known James Rubart for years now and have watched his phenomenal rise to the status of celebrated author. Truly, it was enough to terrify anyone. It can't have been easy, but Jim handled it with grace and humility. I applaud him for that. If anyone can teach on this topic with authority, he can. Janalyn Voigt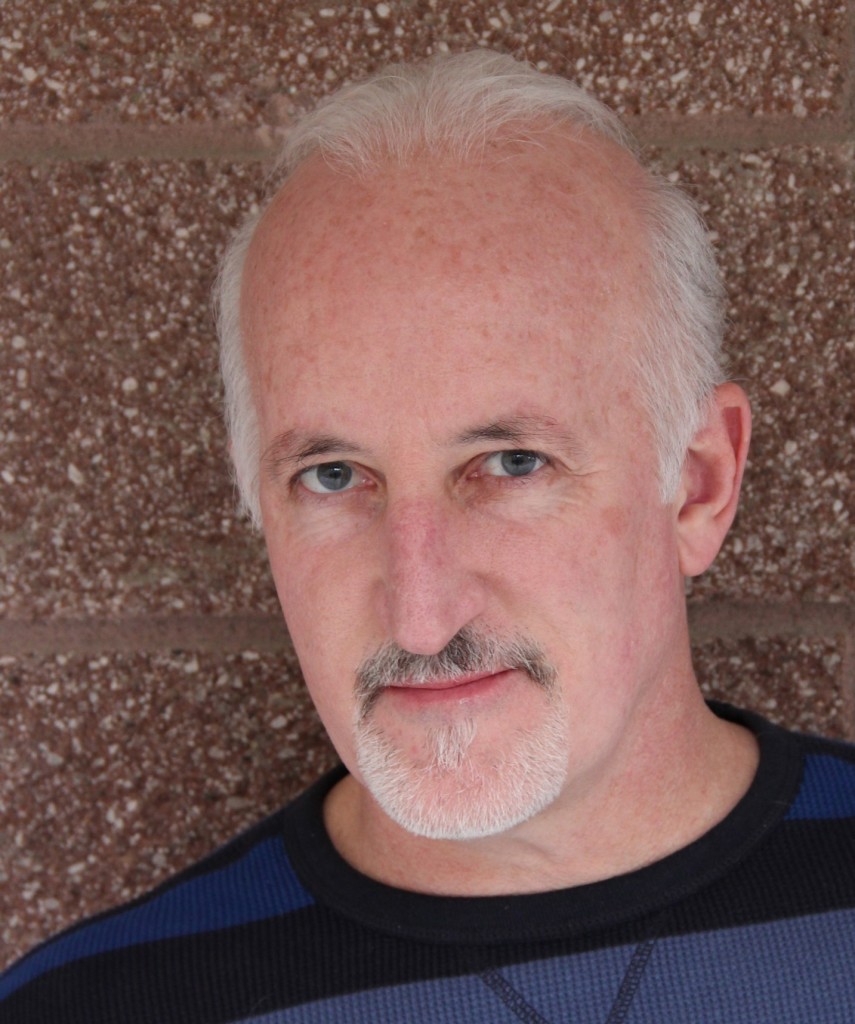 You're scared? Fear is holding you back? Not to be harsh, but get over it. I'm serious. You have to; you know and I know it. If we're not able to face our fear(s) and step through them, we'll be driving with the parking brake on the rest of our lives.
To give our dreams any chance of success, we have to jump off the cliff of fear and try to fly.
Please check the situation below that applies to you:
• I'm scared to submit my manuscript
• I'm scared to give my manuscript to my critique partners
• I'm scared to approach that agent, editor, or best-selling author and strike up a conversation
• I'm scared to submit to that contest
• I'm scared to send this to my editor
• I'm scared to post on Facebook 'cause no one will comment
• I'm scared to Twitter
• I'm scared to blog 'cause Lame Entries 'R Us called and said I was their poster child
• I'm scared to ___________________.
(True confession time: Over the past four years I've checked all of the above. More than once.)
In other words, you're not alone. We're all scared. I'm not just talking about pre-published writers or newly published writers. I'm talking ALL of us .
I chatted with an author friend the other day about this issue. I have great admiration for one of my author friends for the way they carry themselves, put themselves out there, take risks, acts with confidence … except this author is not confident, and often scared of taking action.
Another author friend who is multi-multi-published (I'm talking NYT bestseller published) gets scared every time they pick up their laptop to start another book.
Does it help to know we all face fears? Does it make you realize there are friends, acquaintances, and strangers all around you that would nod their head and say "Me too", if you admitted, "I'm scared to ___________ with my writing."? (The people with the biggest swagger are the most insecure of all.)
One more thing before we go. There is no failure in the Kingdom of God. Remember the parable of the three talents. One guy gets 10, the other 5, the final guy gets 1? The guy who gets the one buries it and does nothing. Not a good plan. What do you think the master would have said if the guy with one had TRIED but failed? I think the master would have said, "Well done."
This life is short, and what we do in it here more than echoes in eternity. I think God asks us to obey, and risk. And he doesn't look at success the way the world does. For Him I don't think it's about getting published or not getting published.
It's about obeying. And risking.
That thing you've been putting off? The thing you know you need to do? Do it. Send that e-mail. Submit to that contest. Post on your blog the thing you REALLY think.
Be encouraged. Step into the fear regardless. Courage is not the absence of fear, but the resolve to step forward even in the face of fear.
Get your wings ready. I'll see you in the sky.
James L. Rubart is the best-selling and Christy award winning author of ROOMS, BOOK OF DAYS, THE CHAIR, SOUL'S GATE, and MEMORY'S DOOR. During the day he runs Barefoot Marketing which helps businesses and authors make more coin of the realm. In his free time he dirt bikes, hikes, golfs, takes photos, and occasionally does sleight of hand. No, he doesn't sleep much. He lives with his amazing wife and two sons in the Pacific Northwest and still thinks he's young enough to water ski like a madman.
Website for James L Rubart          James on Facebook          James on Twitter          Email Jim!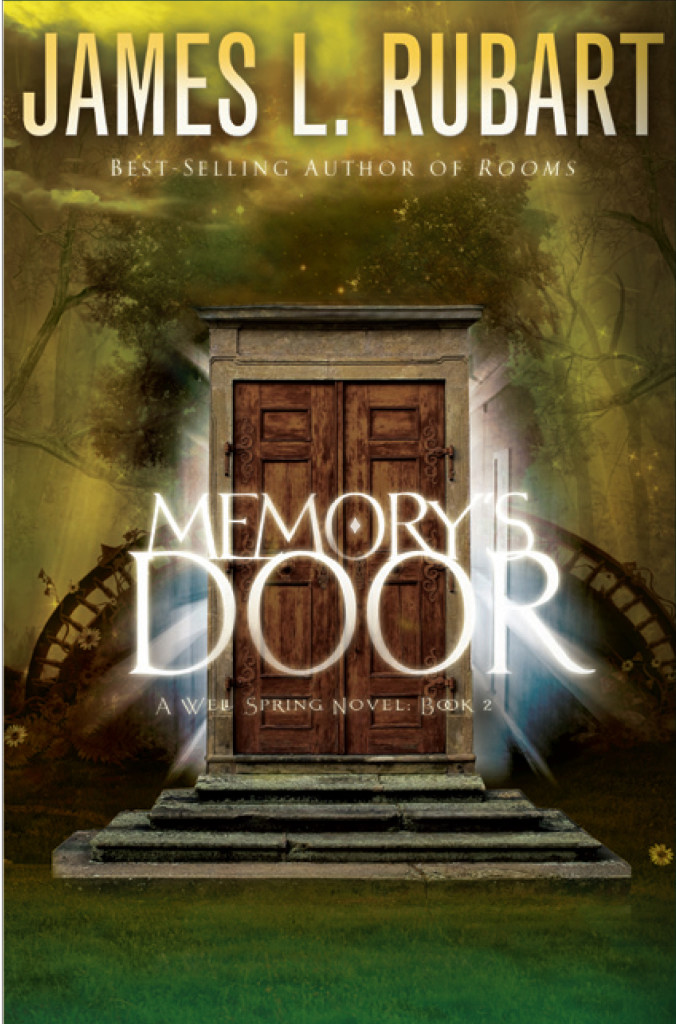 The prophecy brought them together. But the Wolf has risen, and now their greatest battle begins.
The four members of Warriors Riding have learned to wage war in the supernatural, to send their spirits inside people's souls, to battle demonic forces, and to bring deep healing to those around them.
But their leader Reece is struggling with the loss of his sight. Brandon is being stalked at his concerts by a man in the shadows. Dana's career is threatening to bury her. And Marcus questions his sanity as he seems to be slipping in and out of alternate realities.
And now the second part of the prophecy has come true. The Wolf is hunting them and has set his trap. He circles, feeding on his supernatural hate of all they stand for. And he won't stop until he brings utter destruction to their bodies . . . and their souls.
Purchase Memory's Door at Amazon.com
Purchase Memory's Door at Barnes and Noble
Other Titles by James L. Rubart
DawnSinger, Tales of Faeraven #1 by Janalyn Voigt
A headstrong young princess and the guardian sworn to protect her fly on winged horses to the Gate of Life above the Well of Light in a desperate bid to release the DawnKing, and the salvation he offers, into a divided land. Will they each learn in time that sometimes victory comes only through surrender?
Purchase DawnSinger today!
©2013 by Janalyn Voigt
Subscribe to the Creative Worlds of Janalyn Voigt and receive a free copy of How to Edit: Checklists and Guidance for Fiction Writers