This reader survey is all about you.
By helping make Live Write Breathe a better website for writers, you ultimately help yourself. So, here's your chance to ask for what you want. If you read Live Write Breathe at least some of the time, you qualify to complete the survey.
I'm looking forward to hearing from you.
Create your free online surveys with SurveyMonkey , the world's leading questionnaire tool.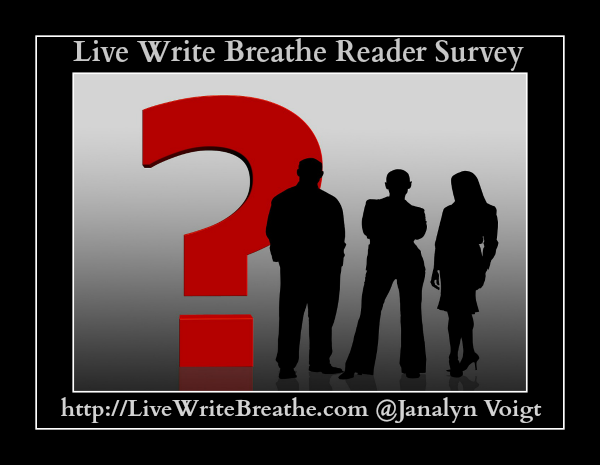 Have something to say? The comment link is at the top of the post below the title.
©2014 by Janalyn Voigt
Claim your free copy of How to Edit: Checklists and Guidance for Fiction Writers