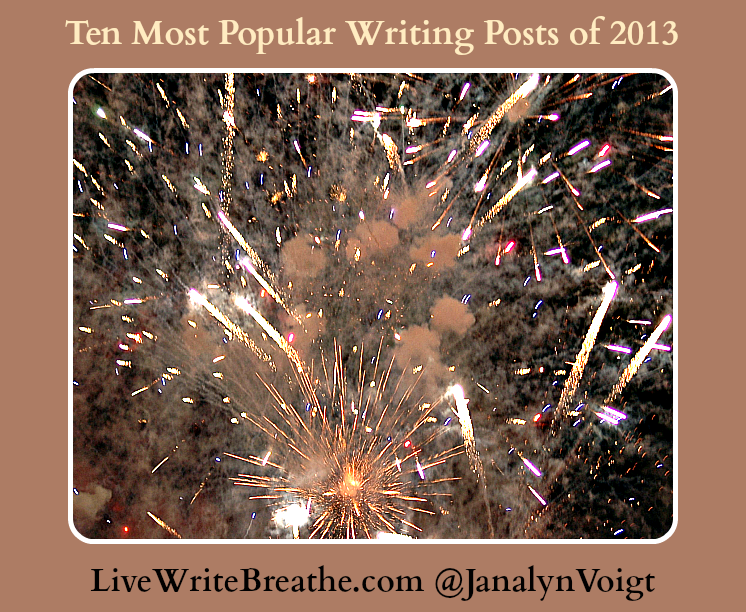 Here's a look back over the 10 most popular writing posts at Live Write Breathe for 2013. It's interesting to contrast them with last year's favorites. Enjoy!
Have a wonderful new year with lots of time spent writing and reading!

Have something to say? The comment link is at the top of the post below the title.
©2014 by Janalyn Voigt
Claim your free copy of How to Edit: Checklists and Guidance for Fiction Writers