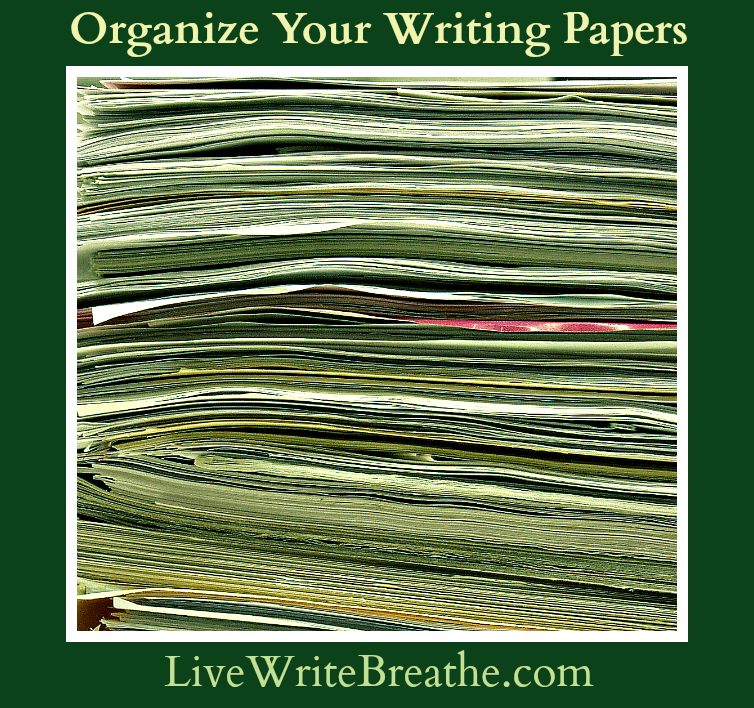 When I worked in insurance, I disliked venturing into my company's canyon land of towering file cabinets to search out an archived file. My company was located on the penthouse floor of a Seattle skyscraper in which I'd ridden out the rollicking 2001 Seattle earthquake. If I'd known that skyscrapers are built to sway in an earthquake, I might have been less traumatized at the time. I can recall being a little jumpy after that, especially when I had to venture into the aforementioned canyon land.
Now that I'm a writer and speaker working from home, I keep a small filing cabinet in my office to store low-priority things like research notes I'm not currently using. I try not to keep too much, but you just never know when you'll need to look back at something. I have good intentions, but out of sight, out of mind I guess. Once I drop a paper into the filing cabinet's gaping maw and clang the door shut, I usually forget it's there.
Maybe it's a result the years I spent completing a college degree, but the real workhorse of my paper-management system is, yes, binders.
Think about it. They are fairly lightweight and can contain all the papers for a project. Organizing with binders is easy. You can remove or rearrange papers at will just by snapping open the rings. They also look better than a mass of files when sitting on a bookcase shelf. 
I use binders in the following ways:
For each new writing project, I start a binder by that name in which I store all my notes, research findings, one sheets, and proposals.
Budgeting business expenses and planning expenditures is made easier with all the information at my fingertips in my financial binder.
To help me manage my social media contacts. I plan strategies for each of the social sites I frequent, keep simple charts of what to post where and when, and maintain lists of people to network with.
Platform building gets a little easier with all my brainstorming and goal-setting records in one place. I also store educational notes on this topic here so I can easily find them when I want to follow up on them or to search for ideas.
My launch binder serves as Command Central and keeps my feet under me when my schedule gets crazy. I have sections to help me plan advertising, blog tours, e-blasts, contests and giveaways, press releases, and the like.
A Master Scheduling binder helps me keep track of all my goals and to break them down into manageable bites I follow through on. I keep my contacts in this binder as well.
Whether or not you adopt my binder system to organize your writing papers, I hope this glimpse inspires some ways you can either improve or develop your own paper-management methods.  I'm content with mine, especially since I suspect landing beneath a stack of binders would be a lot softer than winding up beneath a filing cabinet in an earthquake.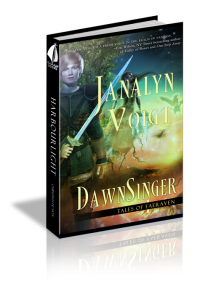 Need a good book to read?
DawnSinger, Tales of Faeraven #1 by Janalyn Voigt
A headstrong young princess and the guardian sworn to protect her fly on winged horses to the Gate of Life above the Well of Light in a desperate bid to release the DawnKing, and the salvation he offers, into a divided land. Will they each learn in time that sometimes victory comes only through surrender?
Purchase DawnSinger today!
©2013 by Janalyn Voigt
Subscribe to the Creative Worlds of Janalyn Voigt and receive a free copy of How to Edit: Checklists and Guidance for Fiction Writers