Pinterest for Authors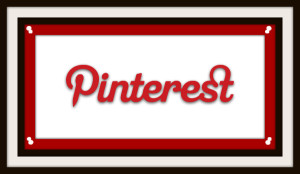 The trouble with being a writer is that you have to write. That would seem desirable, but the writing I'm talking about goes beyond pounding out the next scene in my novel. Since becoming a published novelist, I've submitted–at the request of agents, editors, bloggers, and marketing personnel–guest posts, interview responses, pitch sentences, two-sentence blurbs, query letters, proposals, sample chapters, material to use for promotion, back-cover copy, tag lines, book club questions, and of course myriad versions of my biography. Add to this the need to devise creative updates for social networks, and you begin to see why a writer might groan.
Enter Pinterest, a social media platform that allows members to network with pictures more than words. I love writing and (go figure) even have a fondness for words, but I find Pinterest a breath of fresh air. As a virtual bulletin board where users pin images, Pinterest frees me to express my creativity without having to hurt my brain with so much thinking. Since women primarily frequent Pinterest, spending more time on it than on other networks, it provides another benefit. Book buyers are predominantly female. (This varies by genre.)
With 4 million active daily visitors and as the fastest-growing social media site (now second only to Facebook), Pinterest is a site many writers should include in their social media platforms. Read more at Wordserve Water Cooler.
Have something to say? The comment link is at the top of the post below the title.
©2014 by Janalyn Voigt
Claim your free copy of How to Edit: Checklists and Guidance for Fiction Writers