The closing scene of a novel has to work hard within the confines of time and space to tie up loose ends and put a nice finish on your story.  After a masterful climactic scene, the audience waits in anticipation for the final curtain to rise. This is dessert, if you will, following a fine supper, and your readers want to savor it. However, if dessert delays too long, they will lose their appetites for it.
Let's take a look at how to deliver a sweet closing scene that won't give your readers a toothache.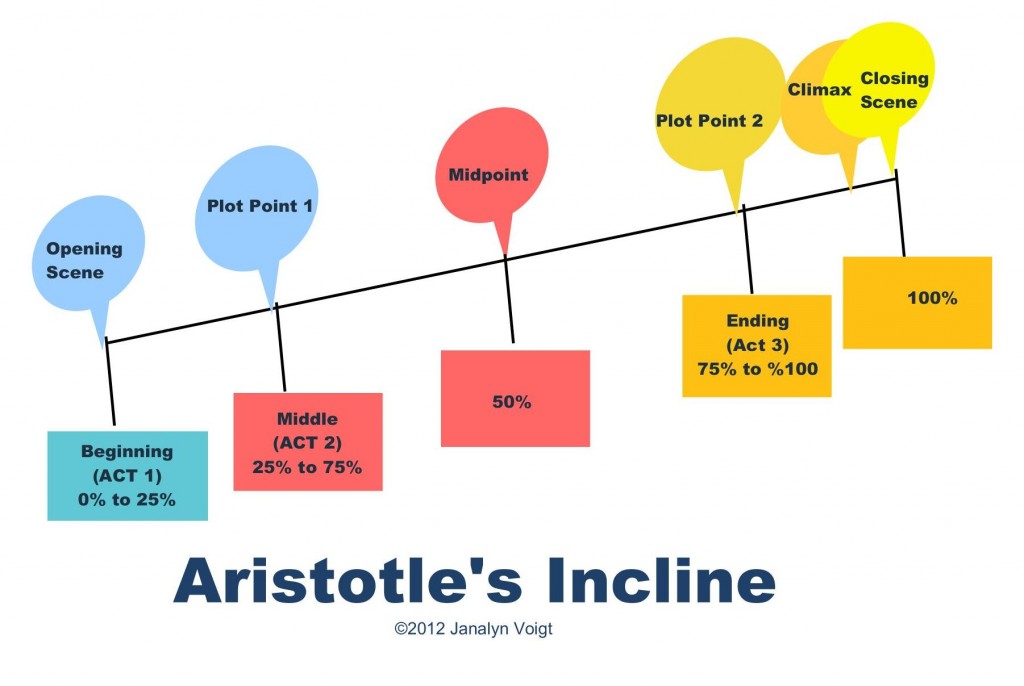 Plotting a Novel in Three Acts: The Closing Scene
Who to Include
If you can, try having the characters in your novel bow out in a similar fashion to the characters in a play, from least important to most important. However, unlike actors in a play, a book's characters don't all need to crowd the stage. Over the course of the book, your reader will have invested in certain characters, and these are the ones who should appear or be accounted for in the closing scene.
Complete Your Main Character's Arc
Your protagonist has grown in a way that caused circumstances to shift for the better. Show this change in the closing scene. For example, if your main character needed to overcome her timidity, show her risking a new adventure. To avoid a pat ending, don't smooth all of life's rough edges but make it clear that now your protagonist can cope much better than before.
Tie Up Story Threads
Don't leave your reader wondering if the hero's best friend marries that woman he's been pining over. What happens to the heroine's little sister after they rescue her from kidnappers? Is the ancient artifact the main character fought to recover donated to a museum or returned to its rightful owner? These are the kinds of questions that, if left unanswered, can irritate readers and make them less inclined to read any other books you've written. Make sure you haven't left any characters hanging. This is not to say you have to explain everything. If, for example, an organ grinder lost his monkey partway through the story, unless he's more than a passing character, the reader won't care whether a reunion occurred. Use  relevance to the reader as your guide and remember that less is usually more. When a writer goes into too much detail, a closing scene can drag on too long.
Decide on The Final Thought
Reference your book's opening in some way, if possible, to end with a feeling of closure. You'll want to consider your final sentence as carefully as you did your opening one. Open some of your favorite books and read the last lines as inspiration to help you get a feel for crafting your own.
Matching the overall tone of your book in your closing scene brings your story to a full-circle conclusion that will satisfy readers.
Related Plotting Articles
Have something to say? The comment link is at the top of the post below the title.
Claim your free copy of How to Edit: Checklists and Guidance for Fiction Writers