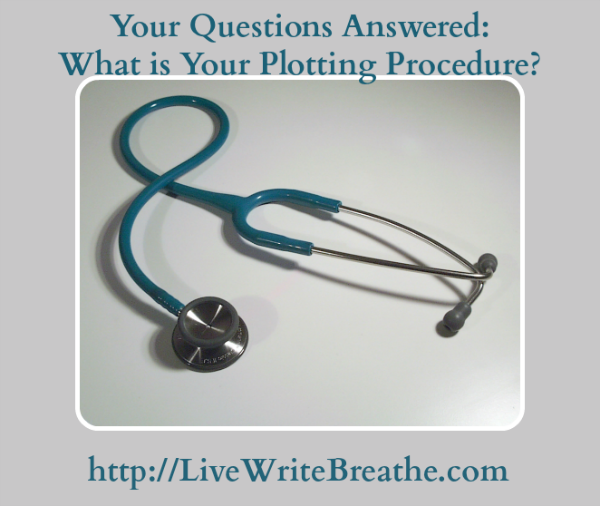 Writers approach plotting differently. My method is to develop my story idea around a theme that answers this question: What is my story about? My main character takes flesh around this theme. What weaknesses, strengths, desires and fears can I give my protagonist to best illustrate my theme?
My main character's burning desire provides the story problem. What is he or she attempting to accomplish? What obstacles can I introduce that will stand in the way of attaining that goal? How do my protagonist's desires and fears interact with those of the other characters in my story?
Your first chapter should contain an inciting incident that radically upsets the balance of normal life for your main character and gives the reader a taste of things to come.
As the plot unfolds, you'll want to include three or four forks in the road with clear choices your main character will need to take. Each of these choices, which are presented by obstacles, takes your protagonist away from solving the story problem and fulfilling his or her greatest desire. As your protagonist veers off course, it should be in the direction of his or her greatest fear, culminating in a black moment of despair when all seems lost. At this point your main character should have an epiphany that will lead to resolving the story problem (which was unsolvable before). But don't make things too easy. It's best to let your main character fight for what's right.
If you know how many words a typical scene you write covers, you can estimate how many scenes your book will hold based on its desirable word-length (which varies by genre). If, for instance, you want to write a 90,000-word novel and your scenes average 1,500 words, the math is simple. You'll need approximately 60 scenes.
Ask Janalyn a Question
[contact-form subject='Question from Live Write Breathe'][contact-field label='Name' type='name' required='1'/][contact-field label='Email' type='email' required='1'/][contact-field label='Website' type='url'/][contact-field label='Comment' type='textarea' required='1'/][/contact-form]
View this answer and follow Janalyn Voigt on Quora
©2014 by Janalyn Voigt
Claim your free copy of How to Edit: Checklists and Guidance for Fiction Writers