Ever wonder how to post a video on Twitter? It's really quite easy. All you need is a URL to your video on Youtube, Vimeo, or another video sharing site.
If you have a book trailer, this is a handy way to advertise your book, free of charge. Just don't post it too often or you'll turn people off.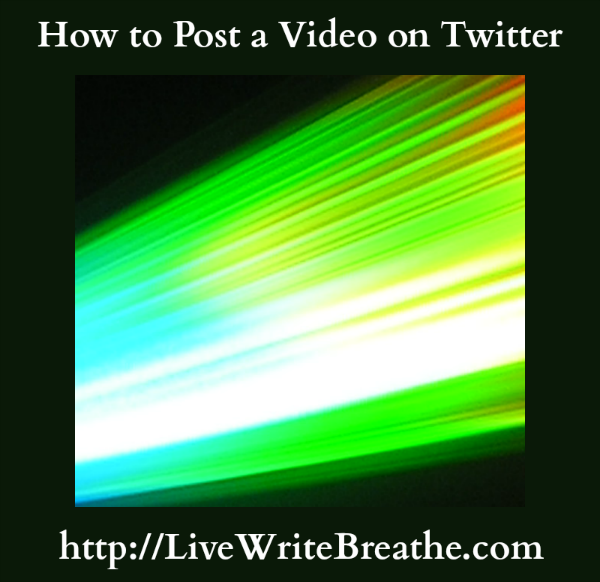 Here are the steps to take:
Compose a Tweet about the video. You'll want it to be compelling to entice viewers.
Add the URL of your video at the sharing site to your Tweet.
Post your Tweet.
Go into your home tab and click 'expand' in the lower left corner.
Your video will display.
Before you post your Tweet, you'll want to make sure you have a clickable link to your website in the video description at the sharing site.  I usually don't link straight to Amazon, but instead link to a page at my website dedicated to my book.
This way, I can nurture reader interest by providing a summary, a brief excerpt, a free chapter, and a book trailer for the next book in the series. I also link to book purchase sites on this page. To give you an idea of what this looks like, here's the dedicated page for DawnSinger, book one of my epic fantasy series, Tales of Faeraven.
Have fun with this quick tip, and if you'd like, follow me on Twitter. Tweet me to let me know you are creating your writing world with the help of Live Write Breathe and I'll follow you back.

Have something to say? The comment link is at the top of the post below the title.
©2014 by Janalyn Voigt
Claim your free copy of How to Edit: Checklists and Guidance for Fiction Writers