Sooner or later, you have to choose. Which direction will you point your authorial boat when you launch it into  the publishing waters? Will you spend time and energy knocking on doors in pursuit of a traditional contract, enter the indie author pool, or both?
There are no right or wrong answers here, simply what will work best for you and for your writing.
Note: this post contains an Amazon affiliate link for a book I mention.
One of my best friends is an indie author because that mode of publishing suits her mindset best. Another is a  hybrid author (both traditionally and independently published) moving toward becoming completely self-published. Me? I am traditionally published but also independently published.
You are on a writing journey through uncharted territory, steering your own course. You can learn from those who have gone ahead, but only you have the necessary perspective to decide which channel to take. While that may seem intimidating, it's also freeing.
Beware of those who tell you that traditionally-published authors are delusional and that the indie road is the only way to go. Also be on guard against writers who tell you that all indie writers publish inferior books and are only self-publishing because they couldn't get a contract.
The Truth About Traditional Publishing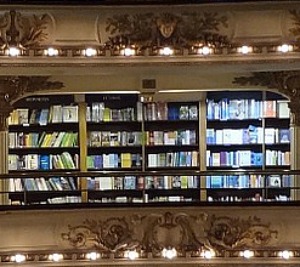 I won't gloss this over: it's hard for a first-time author to get a traditional contract. Really hard.
I have seen it happen, though. Debut authors have broken into larger publishing houses with an irresistible platform and high follower counts. That method takes time, patience, and perseverance. Being passionate and knowledgeable about your topic will see you through.
A debut author can more easily break in with a smaller publishing  house that wants to promote writing excellence. This requires a stellar manuscript. There is no substitute.
Interesting an agent is not as hard as you might think. The key is to present yourself to one at an appropriate venue, like a writing conference. They know it takes time, effort, and money to meet a potential agent in person, so this automatically earns you points.
Do you need an agent? If you want to break into a larger house, then yes. These houses rely upon agents to screen manuscripts (and writers) for them. Your chances of being picked out of the slush pile, if one even exists, are pretty slim. Compare that to a compelling missive about your book written by your agent and sent straight to an acquisitions editor's best email account. Oh, and they are on a first-name basis with an established rapport.
If you are aiming for a smaller house, you might not need an agent. Any contract you are offered will probably have a small advance, or none. It's hard for an agent to build enthusiasm for negotiating a contract when an up-front payment won't be forthcoming, but it never hurts to ask (with contract in hand). Agents are interested in their writers' future prospects as well as current contracts, and the fact that a publisher (however small it may be) is interested in you speaks well in your favor. This is more likely to yield results with a newer agent looking to build a client base.
Choose your agent and/or publisher wisely. Preditors and Editors is a website dedicated to vetting publishing houses, editors, agents, and those who provide services to authors. It's a good place to start researching, but don't stop there. Ask authors who work with them their impressions. Most agents and publishers list clients at their websites.  Many literary agents have voluntary memberships in the Association of Author's Representatives, or AAR, an organization that sets standards and provides accountability.
Thoughts on Indie Publishing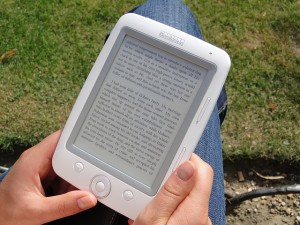 Some authors step away from traditional publishing for good reasons. Each situation is different, but contract violations, lack of payment, and other abuses sometimes occur. One bad experience can be all it takes to sour an author on traditional publishing forever.
However, choosing to self-publish isn't always prompted by something negative. Indie authors enjoy the satisfaction of bringing their creative works to readers on their own, being in charge of their schedule, and setting their own prices . There's no need to prepare a proposal or seek anyone's permission to write a particular book.  And did I mention not having to give any of your earnings to your publisher or agent?
Some people choose to self-publish because their project demands it due to its limited appeal. An example of such a book is a family history (unless you're writing the next Roots: The Saga of an American Family (affiliate)
, the fictionalized family history that made Alex Haley a household name). This allows the writer to create without having to worry about selling to the mass market. There's value in that.
A good resource for self-publishers is the Alliance of Independent Authors.  A faith-based version is Christian Indie Author's Network.
Becoming a Hybrid Author
I will tell you honestly that becoming a hybrid author is a lot more work than being only a traditional or indie author. A hybrid author has to know both sides of publishing, traditional and indie, and then there's that little matter of balancing a schedule you only partially control.
Sometimes traditional and indie publishing don't play well together. You set a deadline for your self-published book only to have edits for your traditional book drop on your desk earlier than anticipated. As a result, you release your indie book later than planned and wind up stepping on the toes of your traditional book launch.
However, being a hybrid author does have benefits. You can take advantage of promotional opportunities available only to indie authors. This not only helps your self-published titles. Indie authors often report it has a bleed-over effect to increase sales of all their books. It's possible to put as many titles out as you can write, and every additional book is an opportunity for more sales to buildthat all-important readership.
Going through edits for a traditional book is a great way to learn what you, personally, need to improve in your writing. A down side exists, though. An editor will naturally invest in a story they work on and, being creative, can suggest changes that don't follow your vision for the story. Preserving your voice while making beneficial changes to the manuscript is a fine line that is hard for them to walk. While you may appreciate this fact, you still have to negotiate to preserve your voice. Patience and diplomacy are both needed. Since the rights to your book now belong to your publisher, you may not be able to stop your story from becoming obscured under the editor's creative vision. If you've given your best effort to being heard, all you can do is accept with grace that the story that began in your mind now belongs to the publisher as much (or more) than it does to you. If you are unhappy with your published book, it helps to think of it as one edition while you look forward to the day when rights revert back to you (which should have been negotiated under the contract provisions).
The editing process is helpful in a lot of ways, but it's also nice to have an outlet where you, and you alone, can create something from start to finish.  I wouldn't trade working with traditional editors, but I do have to give up a measure of creative control to do it. Becoming a hybrid author lets me have the best of both worlds.
What do you want?
While you puzzle out which form(s) of publishing to pursue, be sure to take into account your personality, ability to keep a deadline, what your ideal writing life looks like, and the projects you want to write.