Last week, in response to my Your Questions Answered post, I received an astute comment from editor Katherine Harms on reducing a manuscript's word count. Katherine has graciously allowed me to post her comment for you. 
If you haven't read the detailed Q&A on How Do You Handle a Book That is Too Long?, I suggest you do that first, then come back here for Katherine's response. I've taken the liberty of providing bullets for her points. I've had to do no other editing. Katherine wasn't auditioning for a guest post or trying to promote herself when she wrote her reply, but was just generously giving to other writers. I'm sure you'll notice, as I did, the excellence of her writing. If you are looking for an editor, she does offer her services. I say that as an admirer, not as an affiliate.
Reducing Word Count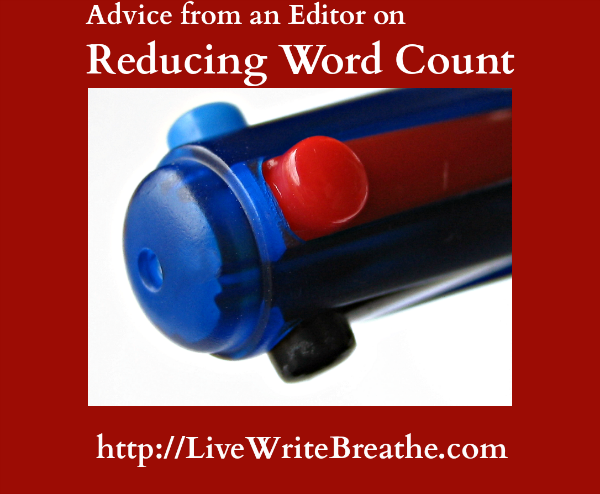 Janalyn, you make some great suggestions for writers whose books have overflowed their boundaries.
The suggestion that caught my attention was the one for cutting some words. An important rule for good writing is to use every necessary word and to cut every unnecessary word.
I am an editor as well as a writer. Very often, I receive manuscripts that have too many words. Writers love their words (me, too) and find it difficult to imagine that not every one of them is necessary. However, when I start through the manuscript in edit mode, I often observe that a plethora of extra words is hiding a great book.
Every writer needs to make at least one pass through the manuscript with a surgical scalpel which skillfully removes unnecessary words.
It is wise to let the story flow in the first draft. That is not the time to ponder the thesaurus. However, after the first draft, and after the tightening that will occur as the writer fine-tunes the structure, there comes a time when it is right to re-examine every word for its contribution to the final work. Some of those words must go.
Next, look for opportunities to remove entire sentences. Replace them with one or two well-chosen words that bring out details buried in wordy constructions. Graphic artists achieve comparable results with layering in Photoshop. Sometimes a layer is simply some tiny strokes or dots of color that make the details pop out. A writer can achieve the same result by choosing words that are specific, colorful, and rich in meaning rather than phrases and even clauses that wander around the idea without ever hitting dead center.
I recommend that every writer be a vocabulary maven. A single well-chosen word can bring a whole scene to life. Be on the lookout for words the way hunters are alert to the presence of their prey in the forest. Don't let good words get away from you.
 About Katherine Harms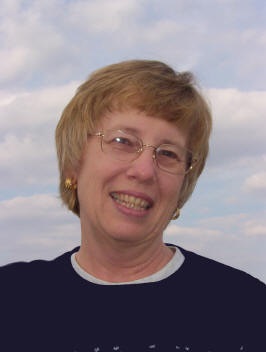 Katherine Harms started working professionally as an editor after years of editing everything she read. She claims to be one of the few people who use the "corrections" links some publishers offer on their sites. Her children still half apologize before using verbs with complicated inflections. She says she never meant to be that scary. L Katherine loves language, but does try to turn off the "editor" mode in friendly conversation. She also cherishes and celebrates the art of good writing. After Katherine started her business, she discovered that she loves helping writers fix problems that impede the best presentation of their wonderful ideas.
Katherine Harms works from her mobile office located in the sailboat she and her husband call home as they cruise the east coast of the USA. Thanks to internet and phone, she is available to her clients with little interruption.
Katherine offers a suite of services: content edit, basic and substantive copyedit, and proofreading. She gives a discount to clients who choose to work with her through multiple edits along the pathway to publication. Katherine also offers coaching sessions to work through specific problems whether or not the client chooses editing services. Katherine will gladly tailor a service plan to meet the needs of any client.
Katherine's Website: http://www.KatherineHarms.com
Note: The comment link is at the top of the post below the title.
©2014 by Janalyn Voigt
Claim your free copy of How to Edit: Checklists and Guidance for Fiction Writers