I'm pulling back the curtain to give you a behind-the-scenes glimpse into the software toolbox I use to manage my websites. This list is subject to change as my needs vary, but at this point in time, these are some of the most important resources in the software toolbox for my website. I've arranged the resources alphabetically.
Note: This article contains a few affiliate links. Since I use the software myself, my admiration for it is obviously sincere.
My Website Software Toolbox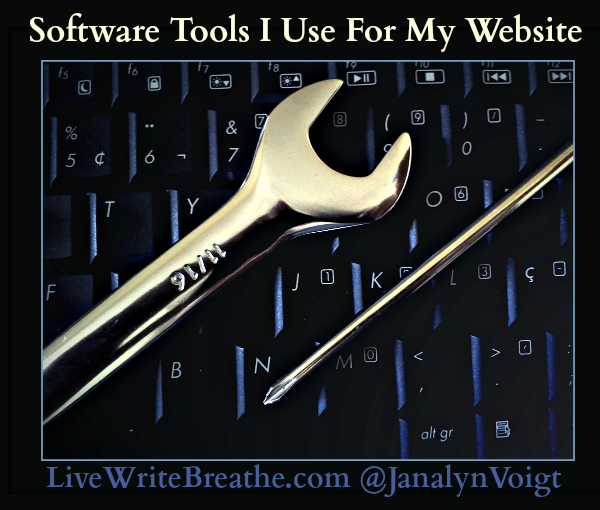 Can you think of a tool I missed? Or maybe there's something you think I should add to my software toolbox. Let let me know in the comments.