Each morning during my visit to Disneyland, when the rope dropped to allow guests into the park a spontaneous cheer rose from the waiting crowd. Why? What brought people from all over the world and united them with happy expectation? And how can I allow this kind of magic to infuse my own writing?
"I resent the limits of my imagination." ~ Walt Disney
Walt Disney's Thoughts on Storytelling
The answers take us straight to the  heart of Disneyland — Walt Disney himself. He's present in every corner of the park. You'll find him beside you as you fly with Peter Pan, fight with the Force, follow adventure like Indiana Jones, or ride a runaway train in the Old West.
Walt Disney's appeal goes beyond his fine understanding of story, evidenced by the following quote.
"If I can't find a theme, I can't make a film anyone else will feel. I can't laugh at intellectual humor. I'm just corny enough to like to have a story hit me over the heart…" ~ Walt Disney
From this quote, a writer can draw the following inferences:
A story needs a theme.
Be real to reach readers.
To touch others, engage your own emotions as you write.
Walt Disney detailed the elements present in his stories.
"My entertainment credo has not changed a whit. Strong combat and soft satire are in our story cores. Virtue triumphs over wickedness in our fables. Tyrannical bullies are routed or conquered by our good little people, human or animal. Basic morality is always deeply implicit in our screen legends. But they are never sappy or namby-pamby. And they never prate or preach. All are pitched toward the happy and satisfactory ending. There is no cynicism in me and there is none allowed in our work." ~ Walt Disney.
To craft a story emulating Disney's formula:
Build your story around strong conflict and soft satire.
Allow good to win over evil through your character's virtues.
Basic morality should inform your story world.
Never manipulate with sappiness (excessive emotion without cause).
Don't allow your storytelling to become wishy washy or run-of-the-mill. Know what you want to express and do so in a unique way.
Don't lecture the reader.
Don't preach at the reader.
Don't allow cynicism to enter your writing.
Develop your story toward a satisfying ending.

"A good ending is vital to a picture, the single most important element, because it is what the audience takes with them out of the theater." ~ Walt Disney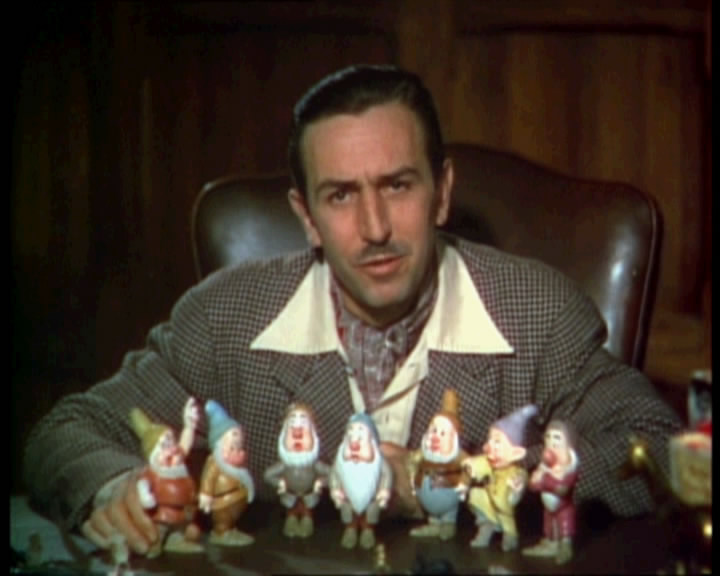 Walt Disney's insights into storytelling were matched by an equally keen understanding of his audience.
"You don't build it for yourself. You know what the people want and you build it for them."
Disney's opinion flies in the face of the popular notion that writers should write to please themselves. Contrary to today's pursuit of niche markets, Disney successfully defined a wide audience for his work.
"To captivate our varied and worldwide audience of all ages, the nature and treatment of the fairy tale, the legend, the myth have to be elementary, simple. Good and evil, the antagonists of all great drama in some guise, must be believably personalized. The moral ideals common to all humanity must be upheld. The victories must not be too easy. Strife to test valor is still and will always be the basic ingredient of the animated tale, as aof all screen entertainments" –Walt Disney.
Let's review how to capture a wide audience:
Maintain a simple focus in your storyline.
Believably personalize good and evil (no cardboard characters)
Uphold universally-held moral ideals.
Keep tension high with conflict to
Don't give away the ending with a too-easy resolution. Make your characters work for victory.
If Disney's formula for success seems calculated for profit, think again. I'll let Walt Disney explain for himself.
"I knew if this business was ever to get anywhere, if this business was to ever grow, it could never do it by having to answer to someone unsympathetic to its possibilities, by having to answer to someone with only one thought or interest, namely profits. For my idea of how to make profits has differed greatly from those who generally control businesses such as ours. I have blind faith in the policy that quality, tempered with good judgment and showmanship, will win against all odds" –Walt Disney.
Adopting a similar attitude can only help an author write enduring works.