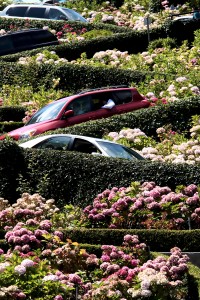 Where are you headed in life? Do you know? Many people head down a road of someone else's choosing and never pause to ask themselves if they're going the right way. They never fully live in the now. Any hopes and dreams they once cherished lie buried in unmarked graves far behind them. Don't let this happen to you. Make whatever changes you can do with decency and honor in order to follow your path as a writer.
How will you know the right road? It's often the neglected one that leads straight uphill. Don't take the easy road. Live your dream.
How to find your way:
Know yourself: How can you introduce yourself to a prospective audience if you don't know who you are? Don't make this complicated. Knowing yourself can be as simple as allowing yourself time to think and reconnect with the you of your childhood. What did you enjoy doing? Dream of? How do the passions you can identify translate not only to your writing, but to the life you live? As artists, we must first live, and then write.
Know your audience: Once you rediscover your passions, you will know what to communicate, and to whom.
Surrender your dreams: Trying to hold onto a dream is like chasing a rainbow. The closer you approach, the further it retreats. It seems counter-intuitive to let go instead of trying to make your dream come true single-handedly, but if you live true to yourself and God, your dream will follow.
Each of us goes through life once. How will you make yours count?