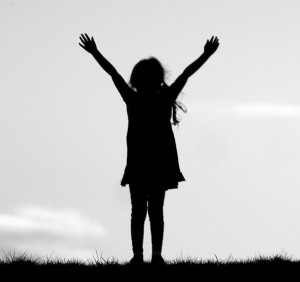 Embracing life with gusto can lead to overload. Ask me. I know. Perhaps it's the nature of my personality or the fact that I'm a joiner or simply How Life Goes. Whatever the reason, I regularly have to lighten my load to have any hope of attaining my goals.
I'm at it again, and this time I've discovered a key that may solve my problem on a continuing basis. It occurs to me that I may not be the only one afflicted in this way. If you're one of "us," listen closely. What I have to say may just help you change your life. But first, I need to tell a story about myself.
You see, I spent about a year building houses for eight families (my own included) as part of a program that helped first-time home buyers. Yes, I strapped on a tool belt (carpenters wear them backwards, by the way) and did a reasonable job nailing wall studs, sawing, painting, and even cringing on a rooftop with a hammer in my hand. Would I do it again? Well, no. But I'm glad I went through the experience because it taught me a lot about my own resiliency. I learned that I could do more and endure more than I thought possible. In retrospect, it would have made a great reality TV show.
But I digress. I mention this chapter in my life in order to tell you about something called a "punch list." As our group of homes neared completion, the supervisor nailed a sheet of paper to a wall in each garage listing everything, large or small, that had to be completed in that home before its inspection. This focused our minds wonderfully. We put in the extra effort and pushed our weary bodies to accomplish every item on each list. I've since employed this tactic at Christmas and for vacation planning. But I'd never realized its full potential to free me from my tendency to overwork until now.
Okay, I know it sounds nuts to think that a list of chores can free you from overworking. But it's possible to create a punch list to remove stress from your life, and then to complete one or more items on that list each day. What can you reduce, automate, delegate or eliminate from your life? Break it into manageable tasks and add it to the list. It takes time to declutter a life, but the alternative isn't acceptable. Now here's the secret of making this work:
No matter how busy you are, prioritize your punch list and cross one item off it each and every day. This means that something gets finished, no matter what. The beauty of this system is that you can keep it going to continuously downsize in every area. And as you go, you'll unlock more and more of your precious time.
Now that's a life worth embracing.