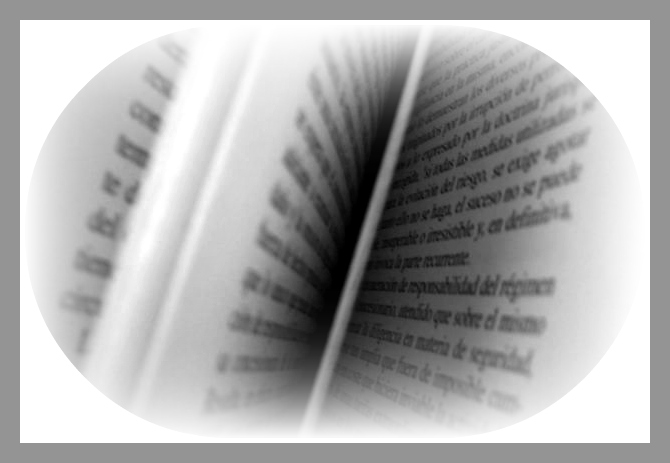 Ever visit a website where text, pictures, scrolling thingees and flashing pop-ups cram every available space? Nine-to-one, you backed right on out of there. New website owners often make the mistake of leaving no margins. What if book publishers did that? If the print went right to the edges of the page, the reader might have a similar reaction as the website visitor mentioned above. The eye needs somewhere to rest.
Why, then, do we think we can cram our lives full and still function? If you know just what I mean here, it's time to take your life back. Ditch everything that goes "blinkee" but has no substance and let yourself have the rest you need. Here's a 'hit list':
Things I do to please others: Don't fall into the trap of trying to please everyone. If you do, you'll spread yourself so thin you'll please no one, least of all yourself. Remember that in order to say "yes" to your writing life, you'll need to say "no" to other people's agendas for you. Please don't misunderstand me. Some people (like family) do have a valid claim to your time and attention. However, no one owns another person, and a functional family supports its members in achieving individual dreams. I can't give blanket advice here because each situation is different. There are times to sacrifice for your family, but your needs also carry weight. Balance is key.
With friends it should be easier to find the place where you end and they begin. If a friendship is one-sided it's not a healthy relationship and will drain your resources. Obligations foisted on you by acquaintances can be hard to turn down due to the social pressure you may feel. You also may believe in certain causes and want to help. In this case, you'll want to first say "yes" to your writing life and you family's legitimate need of you. After that, factor in your friendships, and then acquaintance expectations. Be realistic about your time and simply draw a line when it's full but not overflowing. Say "no" to everything below the line.
Things I think I should do because I want to be someone I'm not: It's easier than you might imagine to sidetrack your writing career by trying to be someone else. You may admire another writer's style or focus, but that doesn't mean you should imitate it. It's hard enough to achieve what you are uniquely designed to do without trying to be someone you're not. Is there a message that burns within you or a cause you need to champion? What are your passions? Being true to yourself will take you farther than trying to follow in someone else's footsteps on a path not your own. Watch for more posts on this subject.
Remember to give yourself room to breathe. When you allow yourself margin, others can more easily read from the book that is your life.
---