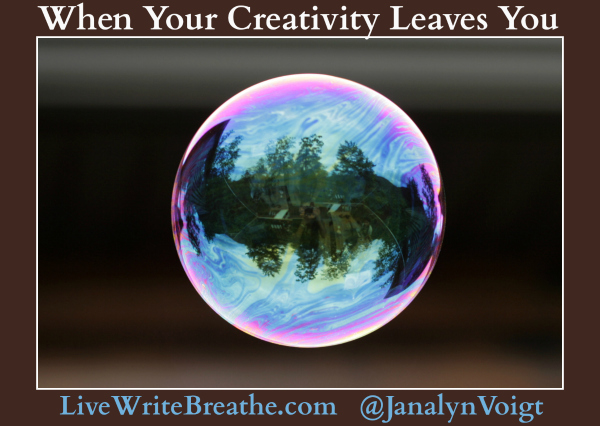 Scheduling my time has helped me accomplish feats, but sometimes I can get cocky about my ability to produce. Take January, for instance, a month I expected to launch Wayfarer (the second installment in my Tales of Faeraven trilogy), complete DawnKing (book three in the series), finish a novella I'd started, write a proposal, edit sample chapters, and prepare for a speaking engagement.  That's a lot, I'll admit, but I'm a hard worker and I was ready to jump into the new year with both feet.
My cat's terminal illness worsened in December, requiring me to give her regular IV fluids, medications, and visits to the vet. This all cut into my writing time, but I could make it up.
I came down sick and spent part of Wayfarer's release date in the doctor's office. None of this was ideal, but I'd just have to push through the rest of the launch activities anyway.
I had a bad reaction to a prescription medication and wound up prostrated for three days, during which I also developed a cold. In my weakened condition, I could only give in to my body's need for rest. I managed to stay just ahead of my book launch, and thankfully, my launch team pulled through for me. Surely once I was feeling better, I could make up for lost time and get some writing done.
My entire household went down sick, requiring that I take care of myself and everyone else.  By now the month was halfway over and I had about a week to prepare for my speaking engagement. I gave up on writing until after the conference.
But on Monday after the conference, I felt as shell-shocked as I had immediately following finals week in college. I could barely focus to produce posts for my websites and for Wayfarer's blog tour. Making any progress on my book projects wasn't happening. Next week would be better.
Next week came along with the blog tour, and I still couldn't concentrate to work on book projects. The obvious problem stared me in the face. For a month straight I'd been engaged in quick posts and analytical activities that made minimal use of my creativity. Commenting at blog tour sites and promoting launch posts was so time-consuming and disruptive that I gave myself permission to wait on book projects. Instead I worked on my website and all the other tasks I neglect while meeting word count goals. Life would begin again next week.
The blog tour for Wayfarer ended, but my ability to focus on longer projects didn't return as easily as I'd imagined. Looking back, I can recall a similar window around DawnSinger's release. Knowing that this is how I react to a book launch helps me to plan for future launches and to understand the requirements of my creativity.
Don't take for granted my ability to produce. Leave more margin in my schedule, even if that means being less ambitious. I promised an e-book to my email list that I have yet to deliver. Had I said nothing and kept the e-book as a surprise, I would have saved myself this self-imposed pressure. Similarly, I gave my agent projected completion dates for sample chapters and a proposal. She assured me there was no hurry, thankfully, but I should have given myself some wiggle room. There was nothing I could do about the pressure to complete DawnKing except maybe write the trilogy before submitting the first book.
Don't neglect my health. How easy it is to forget that without proper care our bodies can become fragile vessels.In December, I ate too many sweets, which compromised my immune system. I also burned the candle at both ends, never giving a thought to the fact that exhaustion blocks my creativity. Now that I'm resting more and eating better I've regained my strength.
It pays to have supporters. I can't thank my launch team enough for stepping in for me when I was down. Writing is truly humbling in that we need the help of others to produce and market a book. I'm so glad I moved beyond the mindset of doing everything myself to ask for help with my book launch.
Don't expect more from myself than I can do. Launching a book is a huge job that deserves my total attention. If I treat it too casually, the results will reflect that. I always think I'm going to be able to carry on with everything else during my launch and am surprised when I can't. Hopefully next time I'll remember this lesson and set aside a small window of time for each launch..
Don't drag book launches out so long. My online launch went a month, and I would shorten that to two weeks. That would have been better for me, and although none of my launch team complained, I suspect it would have been better for the. Shortening a launch window can help me give more intensity to my book launch while minimizing the impact to my schedule.
Make sure my time is well spent. I need to consider carefully every activity that takes me away from writing. This means evaluating faithfully to determine what works for me and what doesn't, and then adjusting all I do to increase positive results. That's a simplistic way of describing a complex process. I'm not convinced that expecting a return on every investment is what a writer should do. However, to stay in business we do need to see a return more often than not. For this reason, I won't be repeating some of my book launch activities. I would have been better off turning that time toward easing the strain from my schedule.
Don't try to create while constantly called upon to use the analytical part of my brain. I don't switch gears well and shouldn't try. A method used to increase efficiency is to group similar tasks. I had already gone through a lot of angst before realizing this is what I needed to do. I intend to build this principle into my schedule from now on.
Do give myself grace when my schedule doesn't go as planned. I can be harder on myself than anyone else, but understanding and accepting how I function helped me find patience.
It's my hope that sharing my experience can spare you some frustration.  It's not wrong and even desirable to set production goals, but they are never more important than the demands of living.
©2014 by Janalyn Voigt
Claim your free copy of How to Edit: Checklists and Guidance for Fiction Writers