I recently guest posted for Sandra Ardoin at Seriously Write on how to prepare for a writing location research trip. I've known Sandra for a while now as we're connected through a historical research group.
I took the image I use to illustrate this post in Yosemite National Park. While visitors often see only Yosemite Valley, there are a lot of other stunning views throughout the park.  As the winding road in this image shows, it's not for the faint of heart.
Here's a lead-in to the post:
How to Prepare for a Research Trip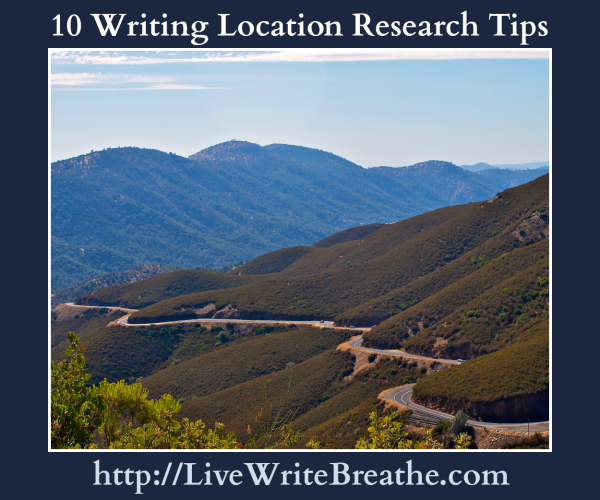 If you're like most writers, being an introverted soul, you would rather plant yourself in front of the computer to write than go somewhere for anything but necessities. At the prospect of a research trip to a location you're writing about, however, that magically changes.  Images of your jotting notes on the fly, gazing awe-struck at scenery, or photographing an artifact jockey in your mind.
It can be like that, except of course when it's not. Failing to prepare for a research trip can result in missed opportunities, wasted time, and a lot of frustration. Read More at Seriously Write
Have something to say? The comment link is at the top of the post below the title.
©2014 by Janalyn Voigt
Claim your free copy of How to Edit: Checklists and Guidance for Fiction Writers