A successful book is not made of what is in it, but what is left out of it.
This quote by Mark Twain (aka: Samuel Langhorne Clemens), distills the mystery of writing into a sentence. Not a small feat, and an example of why Mark Twain was one of the greatest writers of all time.
We write well when we convey our fictional worlds with efficient ideas and well-chosen words. Dialogue flows naturally and without serving as an excuse to shoehorn information into the story. We respect our reader's intelligence by resisting the urge to explain. We layer meaning into the story through our characters' thoughts, inflections, movements, and expressions. With a fully engaged imagination, we can breathe life into each scene.
Who Was Mark Twain?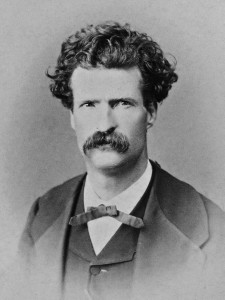 Samuel Longhorne Clemens (1835-1910), was an American author and humorist. Born and bred in Misssouri, young Samuel left home at 17 for a job as a printer's assistant in St. Louis. He apprenticed to become a river pilot and qualified for his license in 1858. However, the Civil War brought river trade to a standstill just three years later.
Samuel moved into the role of newspaper reporter. His pen name is actually a term he used as a river pilot. He would call out "mark twain"  when sounding the depth of water, meaning it was two fathoms (12-feet) and safe to navigate.
In all, Mark Twain wrote 28 books, plus numerous short stories, letters, and essays .
Some of Mark Twain's Best Writings
Novels
The Adventures of Tom Sawyer* published in 1876, and The Adventures of Huckleberry Finn* in 1885 are both set in Hannibal, the small town where Samuel Clemens grew up. Read them with a historical perspective to enjoy two rousing stories.
Short Stories
Mark Twain's short story, "The Celebrated Jumping Frog of Calaveras County*" launched his career when it ran in the New York Saturday Press in 1867.
The hilarious "Advice to Little Girls*," a tongue-in-cheek guide to etiquette for young ladies, first appeared in 1865.
If you've ever been obsessed with a jingle, you will enjoy "A Literary Nightmare*" (1876). Careful, though, or you'll 'get it,' too!
These are just a few of the short stories available.  If you are studying this art form, I recommend picking up a copy of The Complete Short Stories of Mark Twain*.
Nonfiction
Innocents Abroad* was Mark Twain's first book and a compilation of travel letters he wrote for newspapers while on an organized tour of Europe. Infused with his trademark wit, this collection makes for entertaining reading.
Roughing It* follows young Mark Twain as he travels with his brother to a job appointment and faces the Wild West as a tenderfoot.
Some Final Thoughts
Mark Twain is renowned for his wit, which at times could be cutting, but his keen understanding  and appreciation of people is the real grist of his genius. Read his writing to learn what to leave out of your books.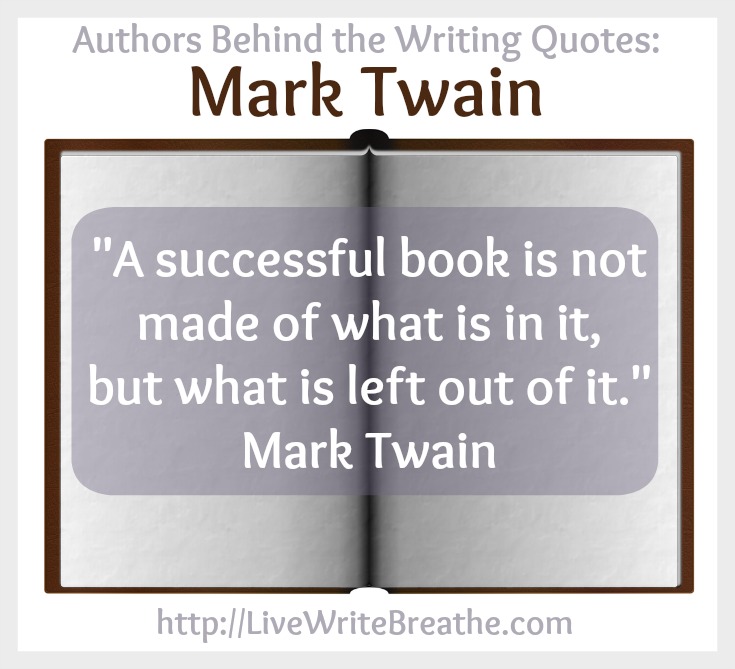 *Janalyn Voigt benefits when you purchase products at Amazon.com through her affiliate links. This is a simple way, at no additional cost, that you can support this site.